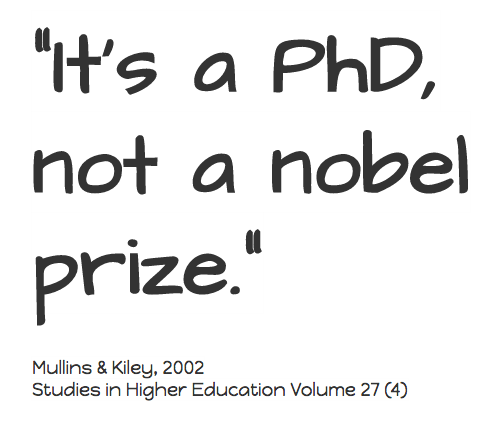 My Favourite PhD Places

The Thesis Whisperer - Blog
Need advice? A very popular blog by Dr Inger Mewburn, Director of Research Training at the Australian National University.
A Law Unto Herself - BLOG
Need tools? A very practical series of posts about the doctoral journey and Academic Writing tools (Scrivener, Literature Review, etc.) and experiences.
How to Enjoy the Doctorate - SIG
Need support? A doctoral writing Special Interest Group (SIG), moderated by Australian and New Zealand students and academics.

LOL My Thesis - Website
Need a giggle? A terrific website full of tongue-in-cheek one line summaries of completed thesis titles.

PhD Comics - Website
Need sympathy? A wonderful space full of weekly comics about the PhD journey.